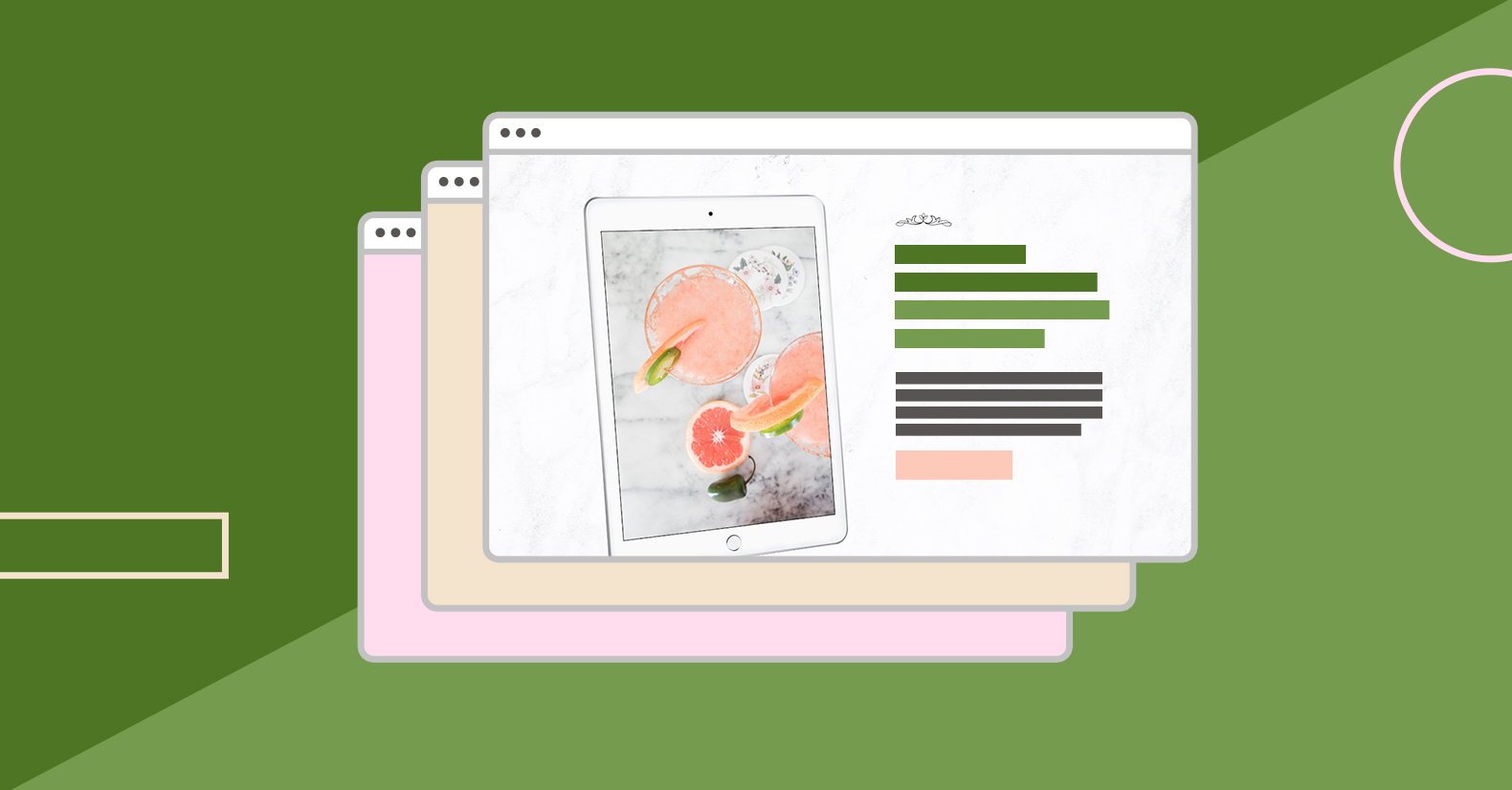 Building a high-quality email list is one of the most important things growing small businesses can do and opt-in pages are the key to capturing those much-needed leads. By crafting the right offer and placing opt-in forms inopportune places, you'll be able to transform web traffic into marketable contacts.
The better optimized your opt-in landing pages are, the more value you'll receive from your hard-won web traffic. And the more effective you are at generating quality leads, the more your business will grow and the more sustainable your income will be.
Confused on what landing pages are? Stop right there, as we've got some resources for you:
Ok, back to regular programming…
Just consider the math of opt-in pages:
Let's imagine you spend $200 to get 800 people to visit your opt-in page, which has a conversion rate of 15%. That means that 120 people join your email list and perhaps 10% of leads make a purchase worth $60. That's an ROI of 3.6x. Increase your landing page conversion rate to 30% and you now get back more than 7x what you spent on ads.
If that sounds like a skill that's worth your time to learn, then this article is for you. After you read up on how to create landing pages and when to use landing pages, take it to the next level.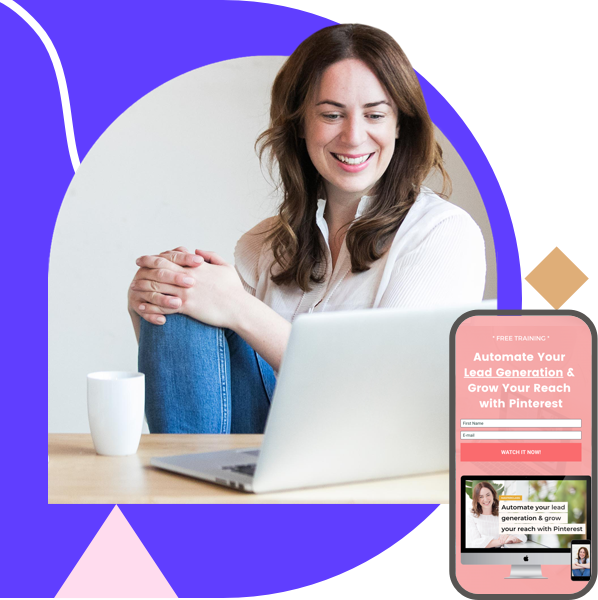 Try Leadpages free for 14 days
Easily create your website and landing pages with the only platform engineered by marketing nerds.
First, what is an opt-in page?
"Opt-in pages, formerly referred to as subscribe pages, are webpages where your patrons can "opt-in" to receive library communications, like newsletters or promotional emails that your library sends to specific interest groups," says LibraryAware.
To sign up for further communications with your business, your customers will be required to fill out their name, email address, and other identifiers.
Why are opt-in pages important?
The better optimized your opt-in landing pages are, the more value you'll receive from your hard-won web traffic. And the more effective you are at generating quality leads, the more your business will grow and the more sustainable your income will be.
Take me straight to the top 11 opt-in pages:
What is the purpose of an opt-in form on a web page?
Opt-in forms are email sign up forms that allow visitors to sign-up (opt-in) to your email list or register for an online event. When a user submits the form, they are giving permission to the marketer to send marketing follow-up emails. This is the beginning of the journey, as you enter customers into the sales funnel.

Digital opt-in forms can be included in landing pages, web pages, and pop-ups.
What should be included on a landing page?
High-converting landing pages and opt-in pages typically contain most of the following elements:
Benefit-driven headline or unique selling proposition (USP)
Compelling description of the offer
Clear and consistent branding
Submission form
Compelling visuals
A single call to action (CTA)
Supporting evidence (to address potential objections)
(optional) Social proof in the form of logos, reviews, or testimonials
Discover more essential landing page elements →
What is the difference between a landing page and a squeeze page?
What is a landing page? Landing pages are single webpages that are singularly focused on one goal (known as the point of conversion). This goal could be any number of different actions: sign up for a free trial, download an eBook, register for a webinar, etc. Get the guide to landing pages →

What is a squeeze page? Squeeze pages are short-form, concise landing pages singularly focused on getting an email address (and perhaps a name or phone number). The squeeze page is designed to squeeeeeeeeeze an email address out of a website visitor. Learn the ins and outs of squeeze pages →
Opt-in pages are a kind of landing page or squeeze page with email sign-up as its primary objective.
Opt-in page examples
We're going to break down 11 of the top-performing (highest-converting) opt-in page examples and discuss what they do well and what they could do even better.
For each landing page, you'll see the original landing page template and example of how that template has been customized by a Leadpages customer.
1 – Super basic squeeze page
Template: Super Basic Squeeze Page template
Featured Business: Local Milk
Leonardo da Vinci once said that "simplicity is the ultimate form of sophistication," and conversion marketers would absolutely agree. Concise communication—the kind that is stripped down only to it's most essential, hardest-working elements—is the hardest kind of content to create, yet the most likely to make a sale.
(Bonus resource: Need a guide on better conversion copywriting? Check out our page on copywriting for landing pages.)
Sure—this Super Basic Squeeze Page template doesn't have a striking design, because it's not supposed to. Streamlined, simple, and singularly focused, this opt-in page layout lets the visitor know exactly what's most important.
What we love about Local Milk's opt-in page:
Professional stock photography complements the color scheme and semi-transparent column overlay polishes the look.

Crystal-clear headline leaves no room for doubt regarding what's on offer.

Fine print assures visitors that their contact information is in safe hands.
What we'd recommend:
Remove underline from the text as this typically communicates hyperlinked text. Looking to add emphasis? Try bolding complete phrases or using italics on a few choice words.
2 – E-book download page
Template: E-book download landing page
Featured Business: Simply Quinoa
For offers that require 20% more content than the Super Basic Squeeze page, this opt-in page does the trick. A lot can be achieved with just 50 words of text, especially when they're written like this.
What we love about Simply Quinoa's opt-in page:
Descriptive paragraph with benefit-rich statements about what the ebook will teach its readers.

Visual mock-up of a digital product to better communicate the value of her downloadable content and make it's value feel tangible.

Friendly pop-up headline: 'Where Should I Send the Master Meal Planning?' that makes the 'price' of an email address seem minimal for the value that's provided.
3 – Free e-Book opt-in page
Template: Free E-Book Opt-In Page
Featured Business: David A Fields
What we love about the Davids opt-in page:
High-contrast call-to-action (CTA) button is unmissable and, thanks to a little first-person perspective ('me') the visitor is instantly engaged.

Bundling together multiple offers (in this case, 15 high-value resources) is a great way of tipping the scales in favor of conversion
What we might change:
Clarify what's included. An element of mystery might be fun but it's not always conversion-friendly. Depending on how this opt-in page is used and where it is positioning within a user's journey, it may be helpful to reveal additional details about what value is provided and what format the resources are in.

Add social media buttons to prompt visitors' call to action.
4 – Simple wellness opt-in page
Template: Simple Wellness Opt-In Page
Featured Business: Two Blooms Lightroom Presets
What we love about Two Blooms' opt-in page:
A 'pain-full' headline is a strong motivator. By mentioning the visitor's pain point (Tired of spending too much time editing without getting the results you want?) the visitor can self-identify and respond in the affirmative ('Yes! I am tired of that').

High-contrast CTA Button draws the eye immediately.

The who, what & why of the offer are all included in the first sentence of descriptive text: We have crafted the perfect editing recipe for photographers who crave beautiful & flawless images, and now we are sharing a handful of our best presets with you!
5 – Basic centered squeeze page
Template: Basic Centered Squeeze Page
Featured Business: Friend Your Body
What we love about the Healthy Body Healthy Life's free opt-in page:
The number of form fields fits the need—rather than requesting a dozen pieces of information, Melissa knows to ask for just a name and email so that subscribers can stay in the loop with masterclass notifications.

Pre-sales and early-bird are a great use of opt-in pages when visitors merely want an easy way to stay in the loop (AKA subscribe to emails).

Eye-catching photography complements the spot-color green used in the headline and CTA button.
6 – Host webinar page
Template: 2-Host Webinar Page
Featured Business: The DSG Agency LLC
Webinars—particularly co-hosted webinars—typically require a little more digital real estate than a no-scroll squeeze page. This opt-in page, while slightly longer than the previous examples, still does a good job of structuring the content in an intuitive, persuasive way.
What we love about the DSG Agency's opt-in page:
Countdown timers located at the top and bottom of the page add a sense of urgency and persuade visitors to take action now rather than procrastinate.

Using multiple opt-in forms for different dates is a clever way to collect similar web traffic on a single landing page but still provides flexibility to meet the needs of a diverse audience.

5 bulleted benefit statements are easily skimmable and clearly communicate the content of the webinar—not to mention that odd-numbered bullet points tend to be higher converting.
7 – Yoga e-book page
Template: Yoga E-Book Landing Page
Featured Business: Fruitful Mind
What we love about Fruitful Mind's opt-in page:
Multiple mock-ups of digital products further reveals what's inside—consider showcasing not only the cover of your ebooks and PDFs but also a few of the inner pages, so that visitors know exactly what to expect.

Prompting the visitor to scroll down is a good way to ensure that none of your critical content is missed (this can be done by adding an arrow, or downward-facing triangle as a visual cue).
8 – Single screen webinar page
Template: Single Screen Webinar Page
Featured Business: Functional Medicine Coaching Academy
What we love about the Coaching Academy's opt-in page:
The mobile-friendliness of a single-column text layout is even more fool-proof than most templates, making it easier for visitors to sign-up on the go from any and every device.

No scroll design keeps the opt-in page concise and the visitor focused.

Matching the complexity of the page to the complexity of the offer (in this case a Q&A session) is a strategic way to meet visitors wherever they are in their buyer's journey.
9 – Enter to win page
Template: Enter to Win Landing Page
Featured Business: YKTR
What we love about YKTR's opt-in page:
An eye-catching pop-up image adds a touch of flare to the page.

Clear concise copy makes it clear what's on offer and how to enter to win.

Streamlined design with a two-column is both eye-catching and functional.

By providing a 'next step' action "Like us on Instagram so you don't miss out on future giveaway's." the team ensures that highly-engaged visitors know that the engagement doesn't have to end after 'clicking enter'.
10 – Free opt-in guide page
Template: Free Guide Landing Page
Featured Business: Marketers Take Flight
What we love about Marketers Take Flight's free opt-in page:
By requesting only an email the page is conversion-optimized and frictionless.

Benefit-driven subheader: "Take control of the proposal management process with less stress, frustration, and overwhelm."

Background image echos the sentiment of the downloadable content (peaceful, successful task management).
What are some missed opportunities:
Adding social media links to further engagement
11 – Light, colorful giveaway page
Template: Light Colorful Giveaway Page
Featured Business: Vatea
What we love about Vatea's opt-in page:
The header and subheader work together to deliver the core message in as few words as possible.

Descriptive text details exactly what is included within the gift box.

T&Cs are included in the page's fine print, eliminating the need for visitors to click away from the page in order to fully understand how the giveaway is being conducted.
Now that you've explored 11 of the top-performing opt-in pages customized and published by Leadpages customers—let's review some of the best practices that we've seen and how you can improve your pages going forward.
Top questions on opt-in forms, answered…
How do you set up an opt-in page? Where should you put opt-in forms on your website?
Because websites receive a wide variety of traffic, transforming strangers into email subscribers should be one of your website's key conversion goals.
Near your homepage hero section
On your About and Contact pages
On an exit-intent pop-up
Within your alert bar
In the footer of all webpages
On your blog's sidebar
On your YouTube videos
Include a link to an opt-in landing page within all your social media profiles
How do you create an opt-in page from scratch?
If you think you have to start at square one to create an opt-in page, you're wrong!
If you want to set up a standalone opt-in form, choose from the drop-down menu. From here, the process is the same as when you're working in on any other asset within Leadpages:
1. First, select an integration—that is, the service you want to receive the data that the opt-in form will collect. This could be an email service provider, a webinar-hosting platform, or . . . you. If you select Lead Notifications, you'll simply receive an email with the data your leads provide every time someone opts-in. Otherwise, you'll also need to select the list you're adding your leads to in the service you're integrating.
2. If you're using your opt-in page to offer a free report or another kind of lead magnet, you can choose to have it automatically sent to your leads by turning on Lead Magnet Delivery. Choose one of the assets you've uploaded to your Lead Magnet Delivery library (or save, name, and close your LeadBox™ and go upload a new one; you'll find this area under your main account menu at the right). Choose "Send An Email After Someone Opts-in" and select your lead magnet from the dropdown menu.
3. Decide what kind of information you want your form fields to collect. Your integration service may specify the available fields. If your visitors have filled out another opt-in form anywhere on the platform, their information can prepopulate in these fields to make conversion even easier—or you can turn on Facebook Registration to pull in info from visitors who are also logged into Facebook.
4. Customize your opt-in form any way you want, changing the text, images, style, colors, and border to suit your brand. (Keep reading for some guidance on this.)
5. Choose a thank-you page, or save and close your form and create a new thank-you page just for this offer, then come back and add the URL. This completes what we call a Micro Funnel—see our sales funnel-building post for more on this concept and why it's so important to your marketing campaigns.
What are some opt-in form best practices?
Keep form fields to a minimum
Keep your copy short and clear
Optimize your design for mobile devices
Customize your email opt-in forms to keep branding consistent
Include a crystal-clear call to action
Comply with GDPR standards and add a privacy statement
Follow the letter of the law
The CAN-SPAM Act of 2003 sets requirements for commercial email and enforcement by the FTC: you must genuinely represent their identity and intentions and provide a way for recipients to opt-out of receiving emails at all times.
Learn to design any page in no time.
How do I create an opt-in form or landing page for free?
If you're looking for a resource for creating a free landing page, we can help. Grow your business faster when you start with our high-converting, mobile-responsive landing page templates.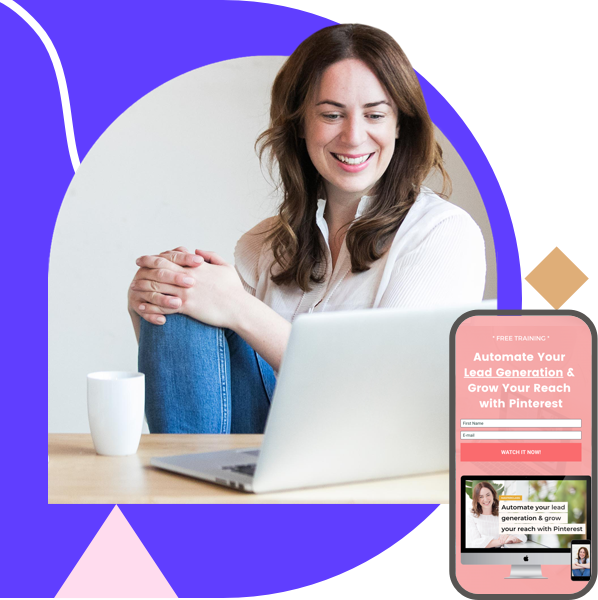 Still not a Leadpages customer?
Take a look at our platform when you start a free 14-day trial today.
Wrapping up
And now it's your turn! Tell us what your favorite tips for high-performing opt-in pages are in the comments section below.