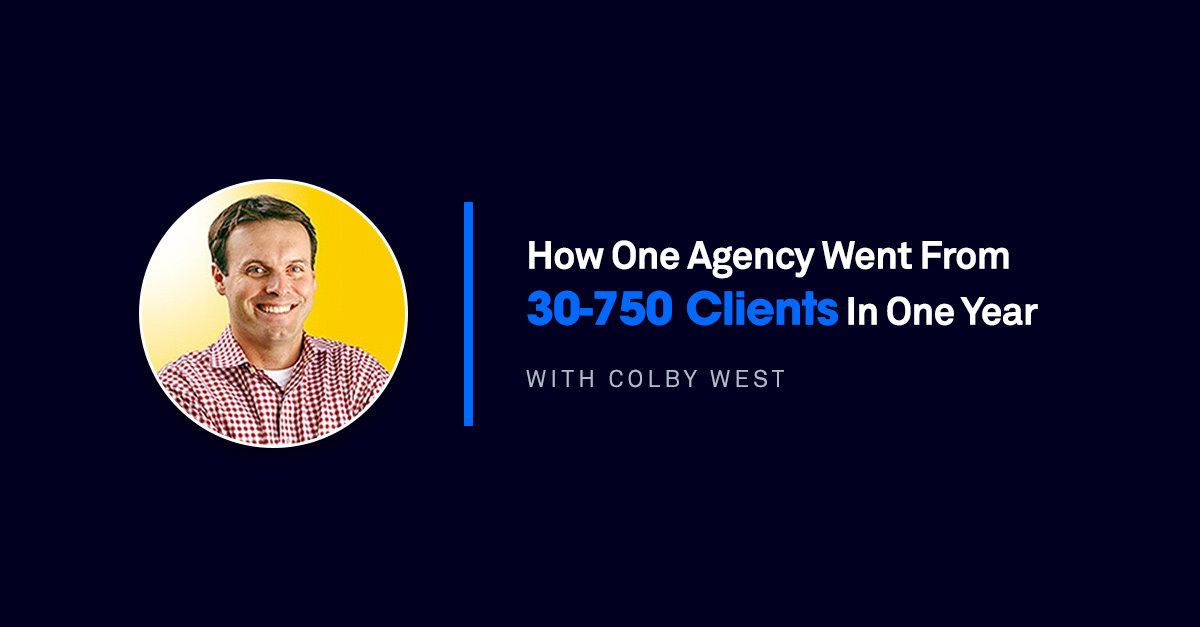 Note: The Tool That Helped One Agency Grow From 30 To 750 Clients In One Year Is Available For Download.
Click Here To Download
Our Guest:
Colby West run TapClicks, a company established in 2009 that provides marketers around the world from 5,000 different agency media companies and brands with a digital tool to streamline and optimize business management. Their flagship product is TapClicks reporting and analytics, which Colby initially built for his own needs because he couldn't find it in the marketplace. The tool facilitates marketers' analysis by consolidating different tools and data into one place. It's a technology and service tool that provides account management and communication with the TapClicks team.
A Quick Preview of the Podcast:
How to educate prospects first before selling to them
How a world class dashboard tool helped an agency stand out as a newcomer
How to grow a client base without hard selling
To See These Tactics In Action:
Click Here To Learn How One Tool Helped A New Agency Grow From 30 to 750 Clients in A Year
To See The Transcript:
Learn How Colby West's Tool Helped One Agency Grow Their Client Base