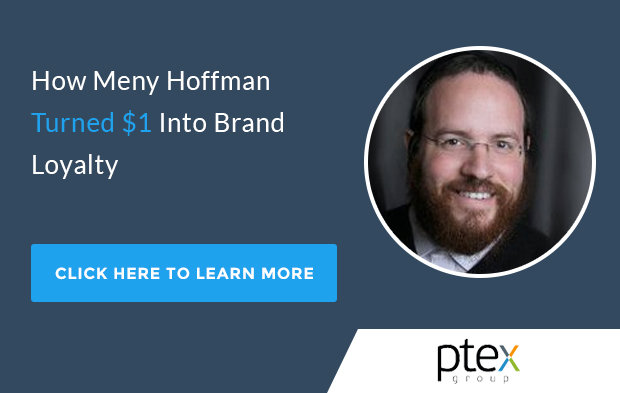 Note: The Simple Tactic Used To Create Brand Loyalty Around An Unpleasant Process Is Available For Download. 
Click Here To Download
Our Guest:
Meny Hoffman is the CEO of PTex Group, a marketing and businesses services agency located in Brooklyn, NY. They have helped businesses grow by providing branding, marketing, and growth tactics for 60 years. The agency team provides clients with branding, marketing, web development, online and offline marketing materials after executing strategies with a 360 degree perspective.
A Quick Preview of the Podcast:
How to turn a transaction into an experience
How to revolutionize customer touch points
How a small, simple tactic can make a significant difference
To See These Tactics In Action:
 Click Here To Learn How PTex Transformed Brand Loyalty From A Simple, $1 Tactic 
To See The Transcript: 
Learn How Meny Helped Create Brand Loyalty Through A $1 Tactic