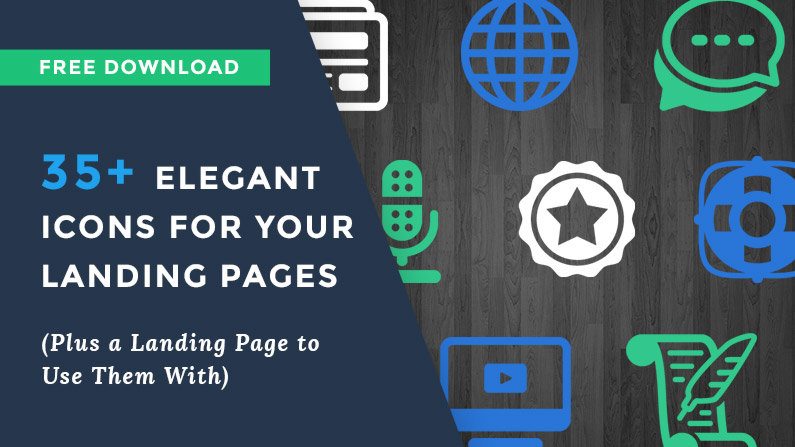 By now, most people know how important good imagery is to a good landing page.
It makes your business seem more credible and trustworthy. It enhances the perceived value of whatever your page is offering. It can even help draw the eye down the page or to your call to action.
When it comes to choosing great landing page images, it's natural to first reach for photos. And it's true that high-quality shots of you or your business and photographic backgrounds can give your page a beautifully professional look.
But even if you don't have those kinds of design assets available, there are other ways to add visual interest to your page—by using elegant icons to organize and introduce your content, for instance. Here's an example from one of our recent template releases, the Our Services Opt-in Page: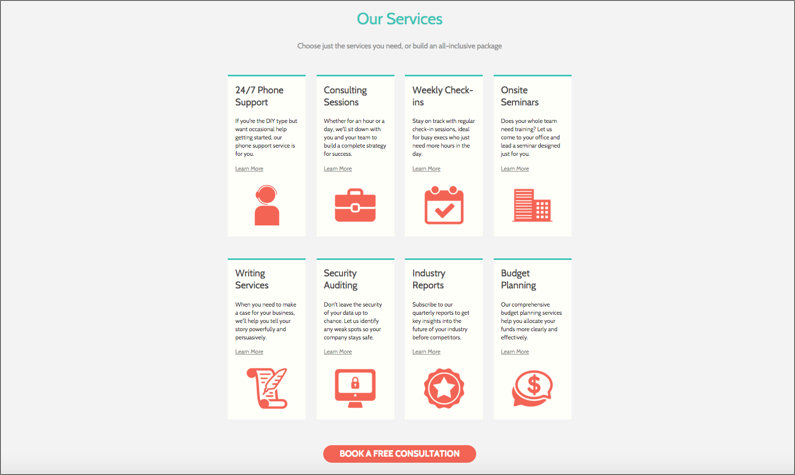 Without the cheerful orange icons, it'd be easy to scroll right past this important section of the page. But with the icons, visitors are more likely to turn their attention to each service being offered, and can more easily scan for the topics that interest them.
Icons like these are an excellent alternative to basic bullets or cheesy clip-art-style illustrations. That's why our designers have just put together a new pack of 35+ original icons for your landing page, website, or any other asset you'd like to spruce up. Here's just a sample of what you'll find inside this free web icon set: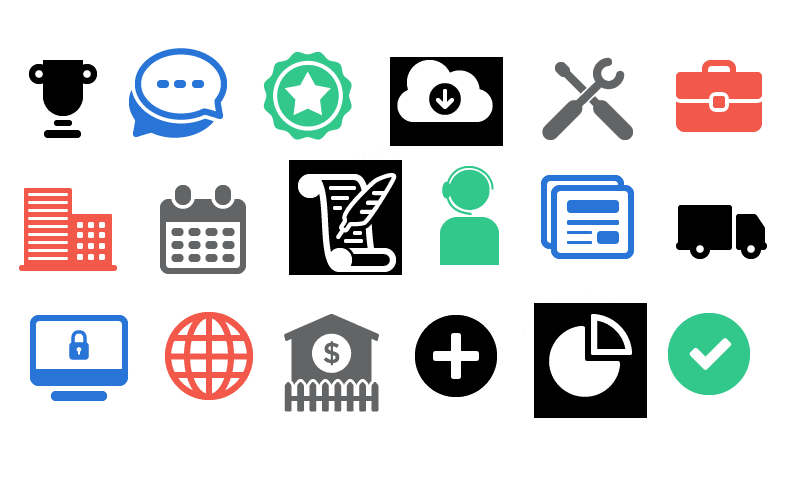 This icon pack includes:
36 different shapes . . .
. . . each in 6 different colors (black, white, gray, red, blue, and green) . . .
. . . each in 2 different sizes (100px and 200px)
That's 432 total image files, if you're counting. All free and available for you to use, royalty-free, as often as you you like.
Plus, if you have access to image-editing software yourself, we've also included an Adobe Illustrator file for the set so you can make any further adjustments you desire.
Where to use all your new icons? Anywhere you like, really—but we thought you might also appreciate having a place to start. When you download this icon pack, you'll also get a copy of one of our newest, most-requested landing page templates: the Our Services Opt-in Page, which includes the icon-based service grid section you saw above.
Here's a preview of the whole template: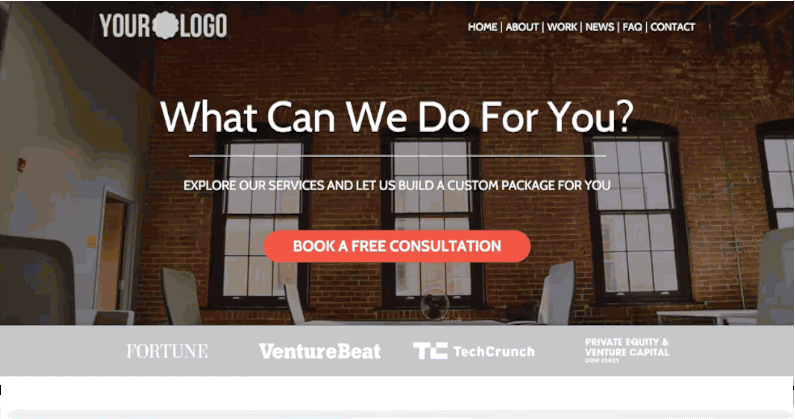 Get both the template and the icon pack here:
If you're already a Leadpages member, you can disregard the template files and simply find the Our Services Opt-in Page inside your account, and upload whichever icons you want to use from the icon pack. Otherwise, you'll want to unzip the template files, edit the code as needed (or pass the files along to your web developer), and host the template as a new page on your own website.
In addition to adding pep to your landing pages, icons like these can be used . . .
As part of your navigation menus
To add visual interest to your LeadBoxes or other opt-in forms
As bullet replacements or content dividers in blog posts
We hope these resources help you build a truly iconic web presence for your business.
What kinds of icon shapes would you like to see in a future Leadpages icon pack? Tell us in the comments!