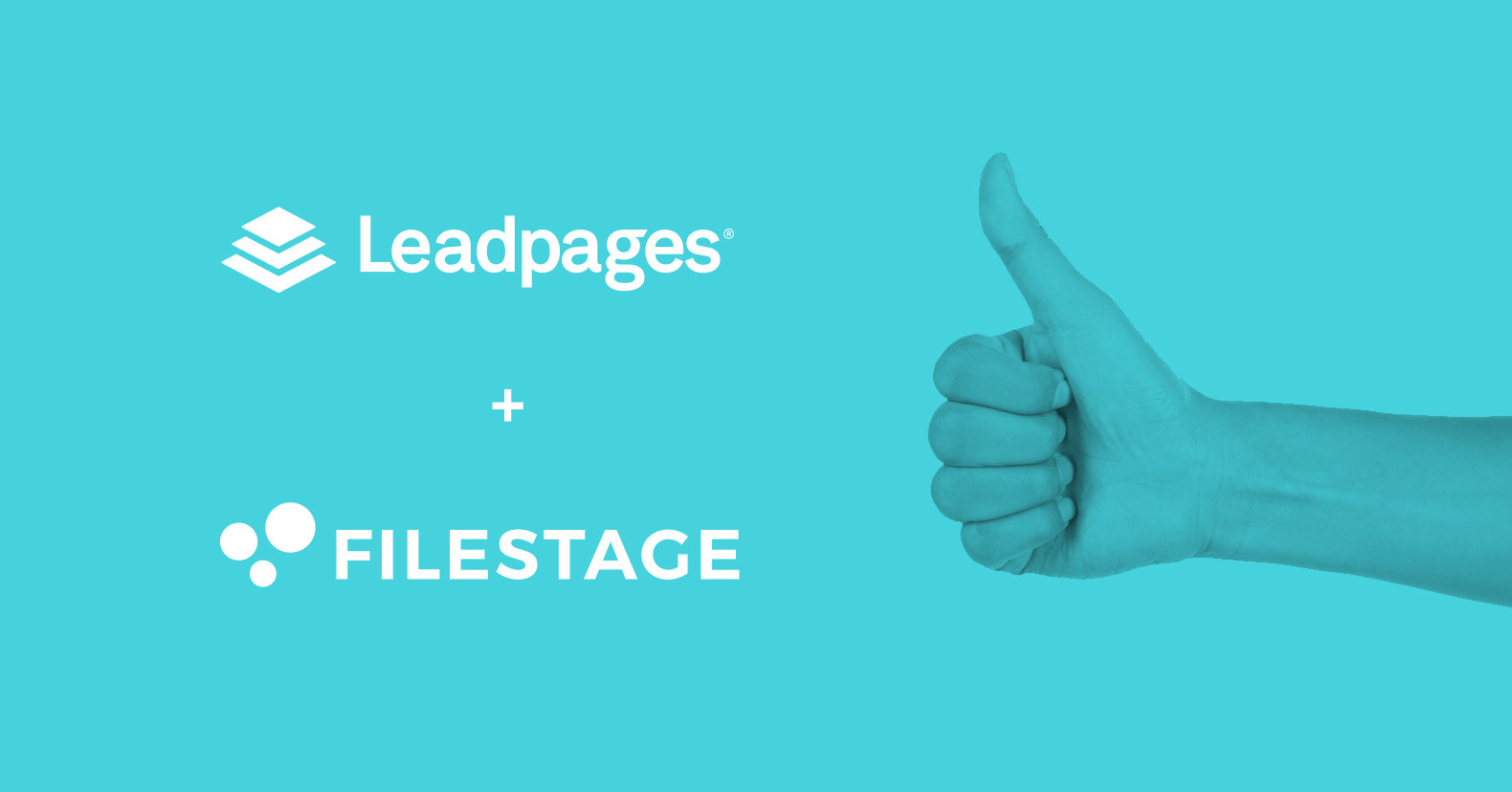 Are you workshopping or editing a landing page for an upcoming campaign?
Whether you're a solopreneur, a small business owner, or a digital marketing agency rockstar, chances are you're familiar with the process of collecting feedback and approvals before pushing your campaigns live.
Sometimes it's an informal 'hey, can you tell me what you think?' While other times, you're managing a massive list of stakeholders who all need to share their two-cents and give a final sign-off.
Usually, the process of creating a lead generation campaign goes a little something like this:
Identify a business need or opportunity


What are you trying to address or achieve? Will you generate leads, upsell a service, reactivate lapsed customers, launch a new product?

Host a kickoff meeting


Gather together your stakeholders team members and muses to nail down the key components and key messaging of your campaign.

Build it!


Carefully craft the first drafts of your landing pages, ads, etc. to share with your collaborators.

Creative Review


Collect feedback and make updates. This is a great time to check back in with your goals and kickoff meeting notes to make sure you're still on track with your key mission.

Launch


Send your campaign out into the world! After you hit 'Publish,' check in regularly to find opportunities to fine-tune, optimize, and make it even more successful.

Post-mortem


Analyze and discuss what went well and what could have gone better. Be sure to take down some notes so you can do a better job the next time around!
There are a number of different digital collaboration tools on the marketplace today that allow you to show digital drafts, mockups, and previews, and collect comments in an organized dynamically-updated workspace. No more passing around PDFs, losing draft versions in a long chain of emails, only to end up with six different versions and a massive headache.
Today, we'll walk you through one such document review and approval tool: Filestage.
If you haven't used Filestage before and want to give them a whirl without any commitment, simply sign up for their free trial and create a free account to get started.
Collect Feedback via Filestage and Tune-Up Your Landing Page & Facebook/Instagram Ads
Build your landing page inside your Leadpages account.
After you've selected your optimized landing page template, it takes only a matter of minutes inside the Leadpages Drag and Drop builder to customize all the copy and image and layout to beautifully reflect your brand and ideally fit your campaign type.




Of course, if you don't already have a Leadpages account, you can kickstart your work with a free 14-day trial.

Create a matching Facebook and Instagram ad.


After you're satisfied that you've sculpted an irresistible landing page, it's time to create a social media advertisement that is message-matched to your landing page and creates a seamless campaign for your audience. Simply publish your page and click on 'Create a Facebook Ad' to access the Simplified Facebook Ad Builder. Not only will the builder pre-populate your ad imagery and copy, it also allows you to set your audience targeting, automatically place the Facebook tracking pixel, and manage your budget.

Make a screenshot or a screencast of your Facebook ad or landing page.

To collaborate on a screenshot, you can either manually capture a snapshot of your Facebook ad using an app such as

CloudApp

or automatically grab a screenshot of your landing page using e.g.

screenshotlayer

. To create a screencast, you can use a tool such as

Loom

(or CloudApp) to guide your reviewers through your landing page or ad and to explain your thoughts.

Now you're ready to collect feedback from your colleagues and clients!Let's walk you through the rest of the way:
Create your project in Filestage. After signing up for Filestage, click on the green Create Project button, name your project and create it by clicking on the appearing green button.

Upload your screenshot or screencast to Filestage. Click on the green upload button, choose your file and start uploading it.

Invite your co-workers or clients as reviewers.

Reviewers are invited to files. Select your screenshot or video file, enter the email addresses of all co-workers you want to invite, optionally leave a personal message and click on the green

Invite Reviewers to 1 File

button.




Your reviewers receive an email and can access the screenshot or screencast of your ad or landing page without signing up.


Your reviewers can add comments and easily make change requests. When they've left all comments or want to approve this version of the file, they can click on Finish Review. 

Afterwards, they can decide if they want to approve the file or not.

You can apply the needed changes and mark related comments as resolved.
To apply the updates, simply head back over to the Leadpages Drag and Drop Builder to modify your landing page and Facebook or Instagram ad, based on the comments you just collected.The best way to do this is to log into your Leadpages account in a separate browser tab and toggle between the two tabs as you review and implement the feedback.Once you've updated the landing page and ad, mark the comment a resolved inside your Filestage account.

After finishing your changes, you can upload new versions of the PDF files, if you feel like you need to collect another round of feedback.
Steps 7 – 9 are repeated

until everybody has approved the landing page or Facebook ad.

Finish the review process and finally approve your file.

Ready to Launch
Launch your Facebook/ Instagram ad campaign without ever leaving Leadpages.  Once you've collected all the feedback and approvals from your colleagues and clients, it's time to take your creation to the masses!
By this time, your landing page will be published and you should have hit 'update' after each revision, to capture the latest versions. Now it's just a matter of driving high-quality web traffic to your page by launching your Facebook/ Instagram ad campaign.
That's when the real stakeholders come into play. Why? Because your target audience provides almost-instant feedback on whether they're interested in what you published. Stay tuned to your Leadpages account and watch as your analytics are updated. You'll be able to see how your campaign is performing by watching the click-through rate (CTR) of your Facebook/ Instagram ads as well as the conversion rate (CR) of your landing page.
Before you start your next campaign, here are a few expert tips to keep in mind:
Scope it Out


Agencies, creatives, and contractors know that defining the scope of work (what's included in a project vs. what's not) is a slippery slope—one that can quickly derail timelines and trust between collaborators. Take time to create a detailed list of project elements, rounds of revisions, and a policy for when unexpected additions (or subtractions) pop up along the way.

Repeat Regularly.


Setting a goal is great, but not if you set it and forget it. Focus each campaign on a single goal (such as awareness, leads, sales, referrals, etc.) and repeat that goal regularly when you checking with your colleagues or clients to make sure everyone stays hyper-focused on the mission at hand. (P.S. a great way to do this is to send summary meeting notes via email)

Don't go for the big reveal. Share first drafts, not finals.


Want to surprise your boss or clients with a 'big reveal' of a final campaign? Not so fast…waiting until the last minute leaves you no time to correct your course if you find that not everyone thinks your landing pages is the Mona Lisa.  Don't wait until the last minute to share your work: share first drafts or early outlines with your clients and stakeholders to make sure you're on the right path before putting in hours of effort.

Find the right tools for your workflow.
Everyone is busy these days, which is why digital collaboration tools like Filestage and intuitive landing page builders (heyo—Leadpages!) are assets to your business. If you find that your marketing apps and tech stack are working against you—rather than with you, it may be time to shop around for a better solution.
So now it's your turn:
What's your favorite digital collaboration tip or tool?
Share your insights in the comments section below.